Travel Planner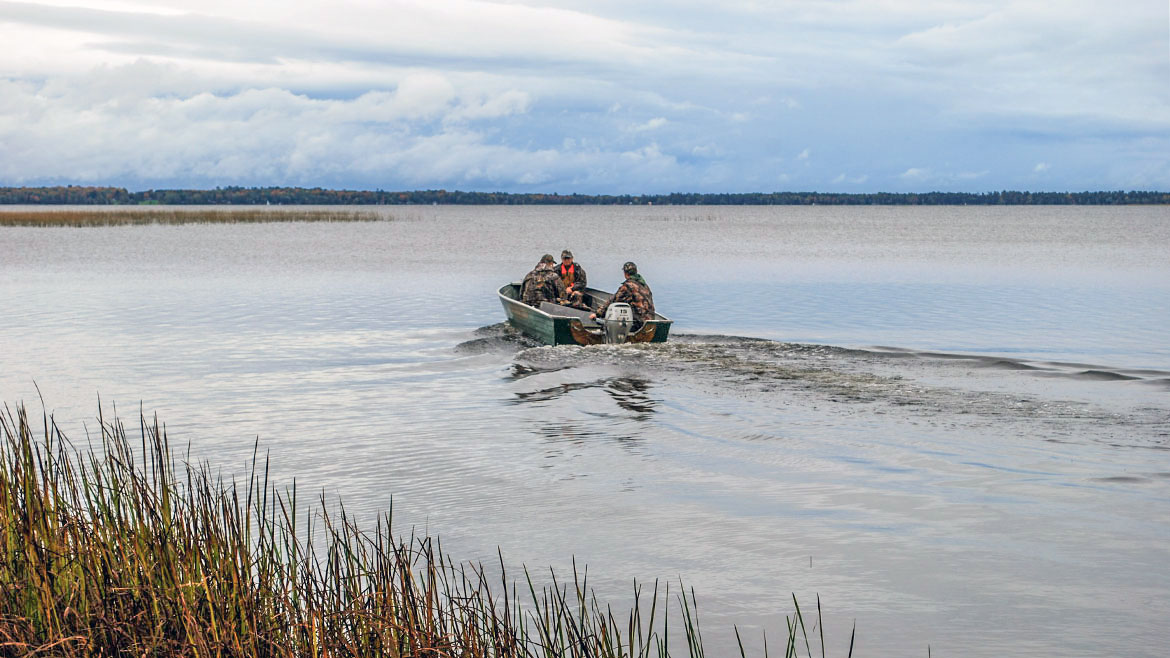 "Great Getaways Fish Fry"
Episode #1304 Travel planner
Join us as we go to Michigan's fishing paradise, the Upper Peninsula! Today is all about fish. The Upper Peninsula is not only known for its fabulous fisheries but it has some of the best chefs when it comes to these tasty filets. You will have a chance to vote on which delicacy you would like to try.
Indian Lake
Location: 5 Miles West of Manistique.
Boating Access Sites:
Palms Book State Park (Lat: 46.005201, Long: -86.373259) A hard-surfaced ramp, in areas of limited water depth or limited size of water body, where launching and retrieving of largest boats may be difficult and not recommended. The site is signed.
Indian Lake State Park (Lat: 45.944160, Long: -86.338210) A hard-surface ramp with sufficient water depth and lake or impoundment size to accommodate all trailerable watercraft (minimum of 2.5 - 3 feet deep at a distance of 20 feet from shore). The site is signed.
Indian Lake is the fourth largest inland lake in the Upper Peninsula with an area of 8,400 acres. It is six miles long and three miles wide. The lake was once called M'O'Nistique Lake. According to 1850 surveyor records, Native Americans lived in log cabins near the outlet of the lake. Perch, walleye, northern pike, muskellunge, rock bass, smallmouth bass, bluegill, sturgeon and brown trout have been fished from Indian Lake. Indian Lake has a maximum depth of 18 feet with about 90 percent of the lake with less than 15 feet deep. It is best suited for smaller boats.
Clyde's Drive In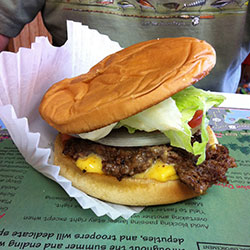 Location: 201 Chippewa Ave - Manistique, MI
Phone: (906) 341-6021
Hours: Mon-Thu 9am-8pm | Fri-Sat 9am-9pm | Sun 11am-7pm
Clyde's is a drive-in located in Manistique, MI on Chippewa Ave. Clyde's was built in Sault Ste Marie in 1949 by Mr. Clyde VanDusen. In the early 90's Clyde's in Manistique has been owned & operated by Cliff & Gail Blose. Bring back the great old fashion taste of quality at Clyde's Drive In, home of the Famous Big C Burger. Clyde's has been serving great burgers, fries and more for over 50 years! You can dine in or stay in your car and a carhop will come and take your order!
Manistique River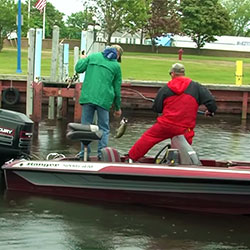 Location: Manistique, Michigan
The Manistique River is a 71.2 mile long river in Michigan that winds southward through the central Upper Peninsula from its headwaters near Lake Superior to its mouth in Lake Michigan. The river rises at the outlet of Manistique Lake in the southwest corner of Luce County, and after flowing through the Seney National Wildlife Refuge, empties into Lake Michigan at Manistique. Because the Manistique River is relatively slow and flat through much of its length, it is a favorite for novice-to-intermediate-level canoeists and kayakers. Fishing for bass, pike, and walleye is popular. A small population of trout challenges anglers.
Jack Pine Lodge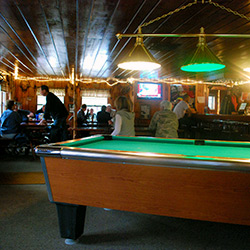 Location: 5350N State HWY M-94 - Manistique, MI 49854
Phone: (906) 573-2414
Hours: Mon-Thu 12-9pm | Fri-Sat 12-10pm | Sun 12-9pm
Jack Pine Lodge is a Campground, noatalgic Bar & Grill, and resort located in the Hiawatha Forest in Michigan's U.P. between Pictured Rocks & Big Spring. The current log restaurant and bar building were built in 1946. The new campground was completed in 2014. The six rental cabins were built in the 1950's and have been refurbished in 2009. This Hiawatha National Forest area is an outdoor enthusiast's playground offering access to miles of groomed snowmobile & ORV trails, great hunting, fishing, hiking, canoeing, cross-country ski trails, and Horseback riding trails. The Jack Pine Lodge's Bar and Grill offers a full bar, a menu and specializes in handcrafted pizzas.
Gulliver Lake
Location: 12 Miles East of Manistique, Michigan along US HWY 2
Boating Access Site: Lat: 45.987867, Long: -86.042474 A hard-surface ramp with sufficient water depth and lake or impoundment size to accommodate all trailerable watercraft (minimum of 2.5 - 3 feet deep at a distance of 20 feet from shore). The site is signed.
Gulliver Lake can be described as a pristine lake teeming with fish waiting to be caught. Game fish that can be found at Gulliver Lake include Bluegill, Northern Pike, Pumpkinseed, Rock Bass, Smallmouth Bass, Walleye and Yellow Perch.
Indian Lake State Park
Location: 8970 W County Road 442 - Manistique MI, 49854
Phone: (906) 341-2355
Size: 847 Acres
The park is composed of two units which are three miles apart and separated by the waters of Indian Lake. Original land acquisition at the south shore was in 1932 and development began in 1933 using CCC and WPA labor. The original acquisition of land at the west shore was in 1939, however, development did not begin until 1965. Two picnic shelters are available for rent, one being ADA accessible. Fire pits/grills available.
Three Seasons Cafe
Location: 6770 W US Highway 2 - Manistique, MI
Phone: (906) 341-3463
Hours: Mon-Thu: 7am - 8pm, Fri-Sat: 7am - 9pm, Sun: 7am - 8pm
Three Season Cafe is located in Manistique, Mi. It is the best place to go for that good old home town feel. Food just like mom use to make and some of the finest homemade soups and homemade pasties around. Three Seasons Cafe offers a full menu.
City of Manistique Marina
Location: 300 S Cedar Drive - Manistique, MI 49854
Phone: (906) 341-6841
Built in Spring of 2014, with a Harbor Masters building, local information, air conditioned lounge area, WIFI, laundry facilities, bathrooms & showers, diesel fuel and security cameras for our transient boaters. This is the beginning of the Boardwalk where there are fishing piers available and access to the East Breakwater Light. Mackinaw Trail Winery next door.
Carl D. Bradley Lakeview Memorial Park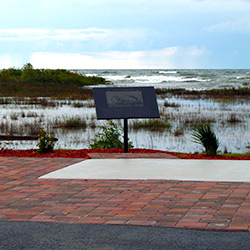 Location: US HWY 2 next to Lake Michigan Shore and the Manistique Boardwalk - Manistique, MI
Located on US HWY 2 in Manistique, MI The park was renamed in July of 2014 after the famous Shipwreck of the SS Carl D. Bradley in 1958. The SS Carl D. Bradley was a self unloading Great Lakes Freighter. Built in 1927 by the American Ship Building Company in Lorain, Ohio, the Bradley was owned by the Michigan Limestone Division of U.S. Steel and operated by the Bradley transportation line.
Top O' Lake Sport Shop
Location: 206 S Cedar Street - Manistique, MI 49854
Phone: (906) 341-5241
Hours: Mon-Fri 9am-5pm | Sat 9am-1pm
Retail Sporting Goods Store specializing in fishing, hunting, camping and marine supplies. Top O' Lake Sports is the largest sporting goods store in Schoolcraft County, in business since 1951.
Jensen's Fishery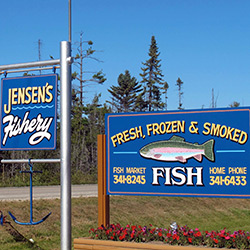 Location: 7955 W County Road 442 - Manistique, MI 49854
Phone: (906) 341-8245 Market | (906) 341-6433 Home
Seafood Market - Fresh, Frozen and Smoked Fish.
Big Spring Inn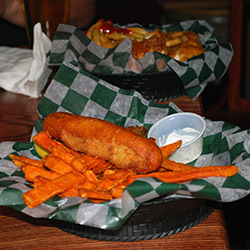 Location: 1263N State Highway M-149 - Manistique, MI
Phone: (906) 644-2506
Hours: Mon - Sun 12-9pm
Traditional American food and burgers. Takes Reservations, Walk-Ins Welcome, Good For Groups, Good For Kids, Take Out and Outdoor Seating.
Fresh Fish Poll - Vote For Your Favorite
Place your vote for your favorite fish dinner from the three restaurants we visited on our fishing experience.