Episodes usually air the weekend following the "week of" date. Check your local PBS Station for airdates and times
Episode #1611 | week of July 4, 2019
Grey & Bruce Counties, Ontario
"ONTARIO EPIC RIDE"
We tour Canada in a whole new way. We jump on motorcycles and relive our youth in a getaway we call "Born to Be Wild." We will see lighthouses, incredible scenic bluffs and the Georgian Bay from the seat of our bikes. Come on and get your motor running.
Episode #1605 | week of July 11, 2019
Great Lakes Bay Region - Bay, Midland, Saginaw Counties, Michigan
"GREAT LAKES BAY TRAILS"
As Michigan continues to build and promote trails for Hiking, Biking and Fun, this area brings some of the newest for your enjoyment.
Episode #1405 | week of July 18, 2019
West Branch / Ogemaw County, Michigan
"OGEMAW COUNTY TOUR"
There is a lot of outdoor activity in Ogemaw County from biking, off roading, canoeing, golf and so much more and we are going to try to experience a lot of it on today's show.
Episode #8002 | week of July 25, 2019
Port Sanilac, Michigan
"HIDDEN PORT A CALL, PORT SANILAC"
We discover a hidden gem when we travel up the Lake Huron Coast in Michigan's Thumb. There is fun on and off the water in this quaint little harbor town.
Episode #1502 | week of Aug 1, 2019
Michigan / Ontario
"OUR FAVORITE HIKING TRAILS"
We picked hiking trails that were scenic, rugged, least known, and most accessible to hikers. Maybe you know of some that you feel are even better? Well watch and let us know your suggestions.
Where to watch Great Getaways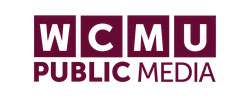 Mt Pleasant MI
WCMU
Mon @ 7:30pm
Thu @ 5:30am
Sat @ 11:30am
Detroit MI
WTVS (DPTV)
Tue @ 5:30am
Wed @ 5:30pm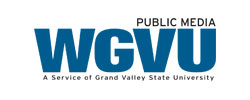 Grand Rapids MI
WGVU
Sun @ 11:30am
WGVU LIFE
Tue @ 8:30pm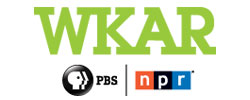 E Lansing MI
WKAR
Tue @ 12:30pm
WKAR CREATE
Tue @ 3:30pm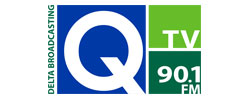 Bad Axe MI
WDCQ (Q-TV)
Tue @ 6am
Sat @ 4pm
QTV CREATE
Tue @ 8:30pm
Marquette MI
Sat @ 4pm