Episodes usually air the weekend following the "week of" date. Check your local PBS Station for airdates and times
Episode #1709 | week of September 7, 2023
Hiawatha National Forest, Michigan UP
"A TRIP DOWN FEDERAL FOREST HIGHWAY 13"
Highway 13 starts at US-2 and travels north through 3 counties in Michigan's Upper Peninsula. It is considered one of the most scenic drives in the country as it goes right through the Hiawatha National Forest.
Episode #8021 | week of September 14, 2023
Grey County, Ontario
"HIKING IN THE TREES"
Autumn color abounds as we take you on a vacation you will never forget. We take a hike across treetops in an old growth forest and then end with a zip line down 300 feet from the top of the Niagara Escarpment. Along the way we will stop at the oldest brewery in Ontario.
Episode #2012 | week of September 21, 2023
Upper Peninsula, Michigan
"AUTUMN IN THE WILDERNESS"
Starting in the village of Nahma along Lake Michigan, then heading north to hike Bruno's Run and ending up with a search for Mulligan Falls - this trip is the perfect fall Great Getaway.
Episode #1516 | week of September 28, 2023
Tawas Bay, Michigan
"COLOR TOUR ALONG US-23"
When the colors change there is no better place to experience the autumn beauty than a trip on the water and down the shore. Today you will be entertained with the eye candy of changing seasons in the Tawas Bay area on Michigan's Sunrise Coast.
Episode #1913 | week of October 5, 2023
Grand Marais, Michigan
"PICTURED ROCKS: THE EAST END"
Starting at the Grand Marais Ranger Station we discover incredible trails through the Grand Sable Dunes to the Grand Sable Falls and up the Grand Sable Light and then onto shipwreck discovery.
Where to watch Great Getaways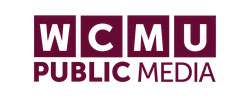 Mt Pleasant MI
WCMU
Mon @ 7:30pm
Thu @ 5:30am
Sat @ 11:30am
Detroit MI
WTVS (DPTV)
Tue @ 5:30am
WTVS CREATE
Sat @ 4:30pm
Grand Rapids MI
WGVU
Sun @ 11:30am
WGVU LIFE
Tue @ 8:30pm
E Lansing MI
WKAR
Sat @ 4pm
Thu @ 1pm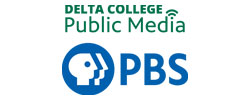 Bad Axe MI
WDCQ
Tue @ 6am
Sat @ 4pm
DELTA CREATE
Sat @ 6:30pm
Tue @ 8:30pm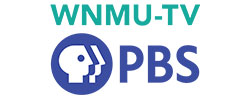 Marquette MI
WNMU-TV
Sat @ 4:30pm
Thu @ 10pm
Fri @ 5pm
WNMU PLUS
Fri @ 8:30pm