Travel Planner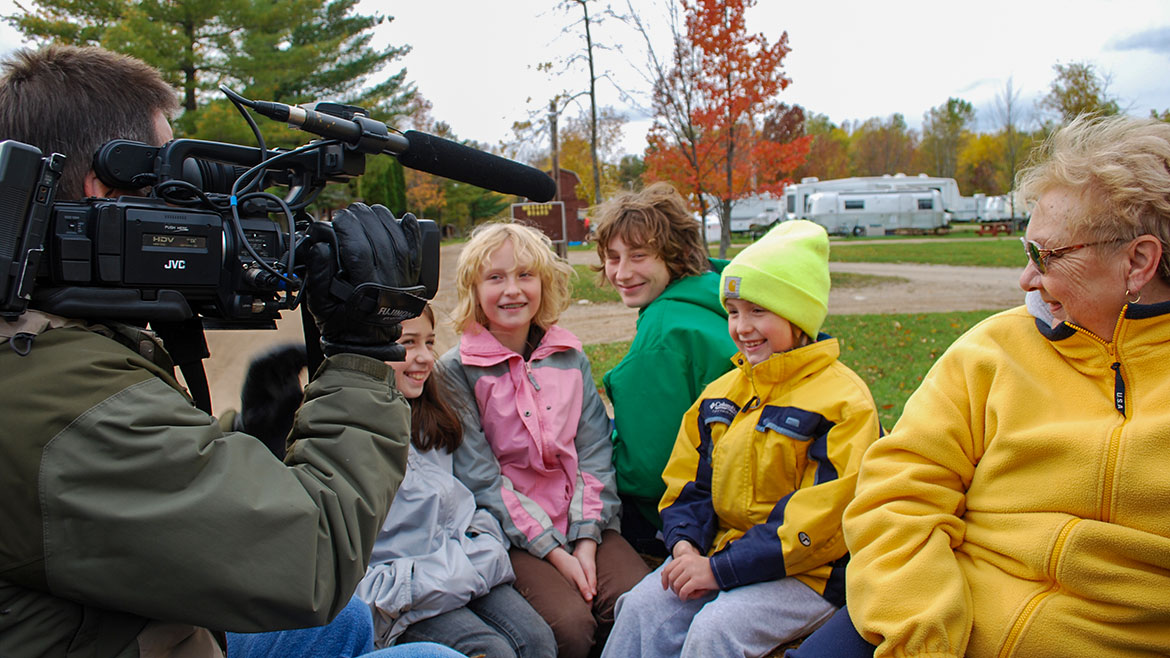 "Fall Adventure"
Episode #1614 Travel planner
We travel to the heart of Michigan to enjoy all the fall activities. We enjoy the food from a farm market, fall fishing on Michigan's largest inland lake, a canoe trip on Michigan's most famous river and an ORV color tour through the woods of Roscommon County.
Houghton Lake - Roscommon County Blodgett Memorial Airport
Location: 5218 E Houghton Lake Drive - Houghton Lake, MI 48629
Phone: (989) 366-7660
A county-owned public-use airport located five miles northeast of the central business district of Houghton Lake
ATVs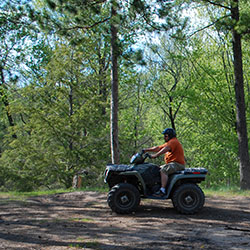 Location: Roscommon County
Let's get muddy. Let's rev up our engines and venture out on hundreds of miles of the best ORV trails in the State of Michigan. Here two-track, twisty single-track, and soggy mud bogs welcome dirt bikes, quads and four-wheelers.
🎃 Pumpkin Patch Party @ Bart's Fruit Market
Location: 431 W. Houghton Lake Drive - Prudenville, MI 48651
Phone: (989) 366-8038
It just wouldn't be fall without a trip to a pumpkin patch. So our next stop is at Bart's Fruit Market for their annual Pumpkin Patch Party with pumpkins, a cornstalk maze, pony rides and of course cider.
Wellington Farm Park
Location: 6940 S. Military Road - Grayling, MI 49738
Phone: 1-888-OLD-FARM
A historical, environmental, educational complex set on 60 acres. A working replica of a typical mid-American farmstead during the 1930's. Many farming activities are conducted daily using vintage equipment, tools and practices.
Hiking @ South Higgins Lake State Park (Marl Lake)
Location: 106 State Park Drive - Roscommon, MI 48653
Phone: (989) 821-6374
1000 acre park with almost one mile of shoreline along Higgins Lake. 400 modern, hardwood-shaded campsites, a mini-cabin, sandy beach, fishing, boat launch, picnic area. Self-guided nature trail. Ungroomed trails for cross-country skiing and hiking. Rowboat, canoe, paddleboat, small motorboat and pontoon rentals. Ice fishing. Metal detecting area.
Fishing Houghton Lake
Location: 44°20′20″N 84°43′30″W
Size: 20,044 Acres
Michigan's largest inland lake covering 22,000 acres. The lake offers great fishing possibilities. Here you will find good fishing possibilities for walleye, pike, bass and bluegill. There are seven access sites strategically located around the lake.
West Houghton Lake Campground
Location: 9371 W. Houghton Lake Drive - Houghton Lake, MI 48629
Phone: (989) 422-5130
Enjoy 128 partially wooded sites located across the street from the west shore DNR boat launch on Houghton Lake. Open all year. Full hook-up sites, yearly available. Free wireless internet, pets welcome, camp store, dump station, propane filling station, modern bathrooms and playground.