Travel Planner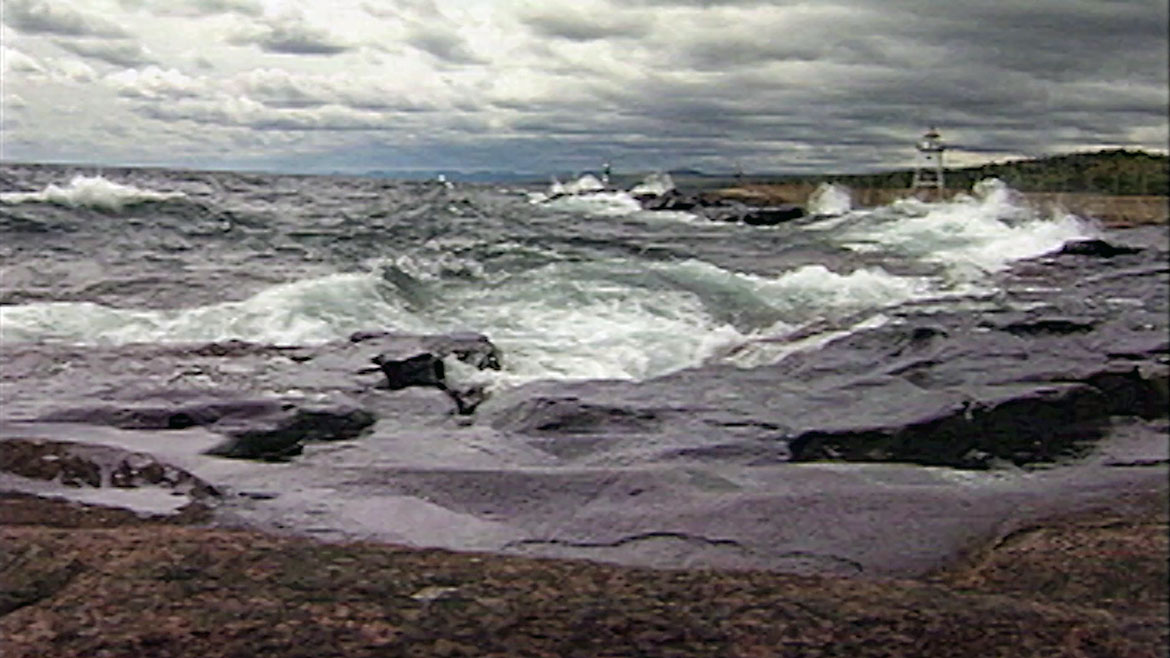 "A Look Back: 20 Years of Making Memories"
Episode #2008 Travel Planner
This year celebrates 20 years of bringing you Great Getaways and today we want to highlight some of the best.
Sailing
Bayfield, Wisonsin
Location: Bayfield, WI / Apostle Islands

Lake Superior provides a vast playground for sailors and you could be one of them! You are truly the captain of your own adventure. Help hoist the sails or sit back and relax while experienced captains take the helm. Adventures can range from a few hours, half day or a full day of exploring the Apostle Islands and Lake Superior.
An Artisans' Land
Grand Marais, Minnesota
Location: Grand Marais, MN
Artsy and quirky, the North Shore harbor village of Grand Marais welcomes creatives, families and adventure-seekers alike. The accolades almost speak for themselves. Grand Marais has been named America's Coolest Small Town (Budget Travel Magazine), Top 10 Beach Getaways (Outside Magazine), and Next Great Adventure Town (National Geographic Adventure Magazine). In Grand Marais you'll meet some of the most friendly, creative and talented people – both visitors and locals alike.
Neustadt Springs Brewery
Neustadt, Ontario
Location: 456 Jacob St. Neustadt ON N0G 2M0 Canada
Phone: (519) 799-5790
Neustadt Springs is a small craft brewery. It is family-owned and operated. The brewery is nestled in Neustadt, one of the prettiest villages in Ontario. The brewery was established in 1859 and was built over one of the finest sources of spring water in Canada. It is reputed to be the oldest operating original brewery building in Ontario and is dedicated to brewing only premium ales and lagers using the finest natural ingredients.
Visitors are always welcome at the brewery during opening hours, you can browse and take a peek at times gone by. However, guided tours to see the brewery, caverns and the original crystal springs only operate from May until September on weekends only. Please book these in advance, a small fee of $5.00 is charged (not suitable for under 12's) duration of the tour is approx. one hour.
Lighthouse Fefstival with Dan Hall
Alpena, Michigan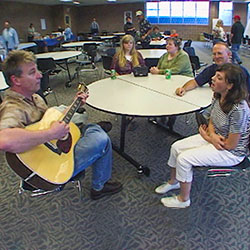 Location: Alpena, MI
Founded by Marge Ellenberger. Michigan Lighthouse Festival's mission is to advocate, honor, inspire, and promote all the lighthouses in the State of Michigan. Michigan has more lighthouses than any other state (129), and the Michigan Lighthouse Festival travels the great State of Michigan each year to celebrate and focus its beam on a featured lighthouse!
Dan Hall is a professional songwriter, a musician, and the Founding Director of Story Song Creations. Since starting Story Song Creations in 1989, Dan has conducted hundreds of residencies in schools, community centers, museums and churches in cities throughout the Midwest. He has composed, performed and recorded songs in collaboration with tens of thousands of Story Songsters of all ages across the country. With his natural affinity for working with children and music, Dan harnesses the raw talents and the energy of young writers with meaningful, educational lyrics and rich melodies to create songs that are nothing short of incredible.
Fishtown
Leland, Michigan
Location: Leland, MI
Fishtown is a collection of weathered fishing shanties, smokehouses, overhanging docks, fish tugs and charter boats along the Leland River in Leland, Michigan. Once the heart of a commercial fishing village, the structures and docks are real places where people can walk through, see and feel a connection to Lake Michigan's fishing heritage. For the past half-century it has been enjoyed and appreciated by thousands of visitors and regional residents who find the shanties, fish tugs and docks that make up the property a living legacy of our maritime culture. The Fishtown Preservation Society seeks to preserve the historical integrity of Leland, Michigan's Fishtown property and ensure that it continues as a publicly accessible and authentic connection to local and regional history, Great Lakes commercial fishing, and maritime traditions and experiences.
Elk Tour
Hillman, Michigan
Location: THUNDER BAY RESORT - 27800 M-32 Hillman, MI 49746
Phone: (519) 799-5790
Thunder Bay Resort is one of Northern Michigan's most unique travel destinations! Known for its award-winning Elk Viewing, Carriage/Sleigh Ride, Gourmet Dinner and Wine Tasting Event, it is also host to incredible events and retreats. Begin your elk viewing journey by boarding a horse drawn carriage or sleigh lead by massive draft horses. You will be whisked "over the river and through the woods" to the resort's elk preserve to view Rocky Mountain Elk in their natural habitat. Then you will be treated to a five course gourmet dinner and wine tasting event!
Heron Rookery
Iron County, Michigan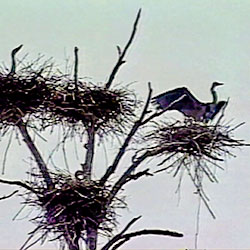 Location: Iron County, MI
In Michigan great blue heron is classified as a common permanent resident. It occurs scattered throughout most of Michigan but is much more likely to be encountered in the southern half of the state or in the Upper Peninsula.
Largest of the North American herons with long legs, a sinuous neck, and thick, daggerlike bill. Head, chest, and wing plumes give a shaggy appearance. In flight, the Great Blue Heron curls its neck into a tight "S" shape; its wings are broad and rounded and its legs trail well beyond the tail.
Isle Royale National Park
Lake Superior, Michigan
Location: Lake Superior 56 miles from Michigan shore
A cool climate, crystal-clear waters, and the wild North Woods forest characterize Isle Royale National Park. The park encompasses a total area of 850 square miles including submerged lands which extend over four miles out into Lake Superior, and 99% of the land mass is federally designated wilderness. The archipelago is composed of numerous parallel ridges, the result of ancient lava flows which were tilted and glaciated.
Isle Royale has 165 miles of scenic hiking trails and 36 campgrounds for backpackers, paddlers, and recreational boaters. There is excellent fishing, historic lighthouses, and shipwrecks, ancient copper mining sites, and plenty of spots to observe wildlife. Isle Royale is accessible only by boat or float plane.
Douglass Houghton Falls
Keweenaw Peninsula, Michigan
Location: Keweenaw Peninsula, MI
Douglass Houghton Falls is a waterfall on Hammell Creek. At 110 feet from the top to its base, it is Michigan's tallest waterfall. It is located in the state's Upper Peninsula between the villages of Laurium and Lake Linden just off Highway M-26. Prior to 2018, the waterfall was privately owned and access to the waterfall was restricted due to its dangerous geological makeup. The waterfall is situated in a deep gorge that is flanked by sharp loose rock. Multiple deaths have been reported at this location; the most recent one was in September 2011. Douglass Houghton, for whom Douglass Houghton Falls is named, was Michigan's first geologist.