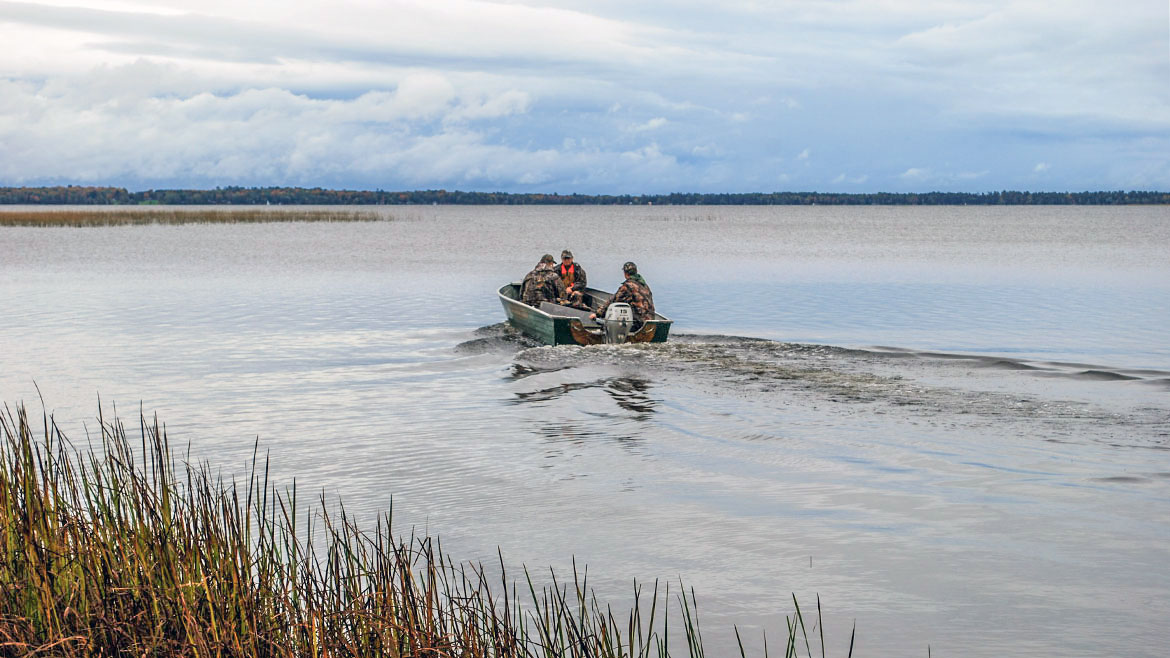 January 2016
What did you think of this week's show?
1/6/2016
My daughter and I really enjoyed watching! We were inspired to try snowshoeing, snowmobiling and cross country skiing! Thank you!
1/9/2016
We are avid watchers of Great Getaways and truly enjoyed this episode. My husband and I love the U.P. and travel there for vacations. Thanks for great entertainment and education.
1/9/2016
We thought the show on Schoolcraft County, the Manistique and Munising area was great. I am looking forward to getting the video, thank you.
1/9/2016
My husband and I really had enjoyed it, as we had just been up to Kitch-iti-kipi (Big Springs) back in September. Thank You, very well done!
Sat 1/9/2016 4:58 PM Mike Fejedelem - Montrose, MI I have never seen the Munising Falls in the winter. Been there many times in the summer, but not winter. They're still beautiful even at this time of the year. I've got some little facts for you though. My wife and I were married on December 11, 1971 and honeymooned up at the Resort called The Hornets Nest on Indian Lake. We went to the Big Springs and found that it was almost completely frozen over. That sure was a surprise – and that sure was a cold winter.
Sun 1/10/2016 12:00 PM Cathy Vandermeer - Grand Rapids, MI Loved it! It was so helpful. We've been getting 'cabin fever'. We like to do a lot of traveling to camp, hike and kayak in the spring, summer and fall. We are novices when it comes to what to do and where to go in the U.P. during the winter. Thank you
Sun 1/10/2016 12:15 PM Bill Drummond - Lake Odessa, MI Nice look into enjoying Michigan's Upper Peninsula in the winter time. I have always wanted to go on a snowmobile trip in the U.P., and this episode really showcased how beautiful it is in winter. As well as highlighting a lot of great spots to stop along the way. A great episode as always. Thanks to everyone who makes Great Getaways possible.
Sun 1/10/2016 7:08 PM Joan Mann - Bath, MI We, my husband Robert and I, thought it was wonderful! I am a Yooper, born in Hancock. We have been to many of the places you had on your show today, but only in the summer. The Big Spring was very interesting for some friends that went with us this last August. Also have had our two young grandchildren on the raft. It is a super place to visit any time of year. We also went to the Toonerville Trolley train and boat ride, we were lucky enough to see a momma bear and two cubs. Also we went to Oswald's Bear Ranch by Newberry, it too was special. Thank you for showing the beautiful Upper Peninsula in the winter. Have been there for some of the winters too! Thank you for the DVDS, we will show it to a lot of friends. Have a GREAT time doing your programs, Rob and Joan
Mon 1/11/2016 12:06 PM Janice Landon - Roscommon, MI I liked that it highlighted the best things to do in this area. I plan to show it to friends and family and those from out-of-state.
Sat 1/16/2016 12:00 PM Judi Brown - Onaway, MI Excellent show, some really good information on what is available in the area. Restaurant recommendations are appreciated.
Sun 1/17/2016 8:10 AM Ray Benson - Otter Lake, MI Most of the time we just pass through West Branch, but after watching the show will start stopping.
Sun 1/17/2016 10:09 PM William Schaible - Canton, MI I found it very interesting and informative. I have a cottage on Lake Ogemaw near West Branch, and did not know about all the items you showed.
Tue 1/12/2016 2:55 PM Thomas Sawman - Pinckney, MI I enjoyed your show of upper Michigan in the winter months. Hope to travel up there again and visit places shown on your program. I always enjoy your show on places to visit in Michigan - look forward to more in the future.
Wed 1/13/2016 6:01 PM Mark Swisz - Taylor, MI I'm always looking for snowmobiling destinations, and this show highlighted some great places to see.
Tue 1/19/2016 10:45 AM Michael Landrum - Royal Oak, MI It was great! Informative and beautiful. Thanks Tom
Tue 1/19/2016 7:48 PM Claudia Kleppert - Breckenridge, MI Love your DVDs and Guides. Thank you so much for this wonderful service!
Tue 1/19/2016 10:19 AM David Abbott - Lake Orion, MI This is great! I would love to get a full collection of the upper peninsula DVD's. As my son has just started college up at Michigan Tech.
Sat 1/23/2016 12:01 PM Robert Harrington - Flint, MI I really liked the cross country skiing and the casino - I would like to visit! Thank you!
Sat 1/23/2016 12:07 PM Barney Ware - Interlochen, MI Great show! Don't know if I have ever seen an aerial view of the falls before. Really looks good, looks like lots to do up there.
Sun 1/24/2016 3:37 PM John Compton - Battle Creek, MI Loved it! It is about time they have done stuff in the U.P. of Michigan. I would love to see more shows up there, say south of the Soo down the east side of Pickford and down around. Your show is good, you cover a lot of the Upper Peninsula, thanks.
Sun 1/24/2016 7:28 PM Susan Clower - Clarkston, MI I enjoyed the show very much and it brought back so many good memories! Both my mother and father were raised there.
Tue 1/19/2016 9:34 AM Daniel Newman - Marshfield, WI Very thorough, and great tips and ideas for things to see and do in the area!
Tue 1/19/2016 10:04 AM Fred Winters - Belen, NM You guys always do a great job! Keep on keeping on!
Tue 1/19/2016 11:02 AM Andrew Kapusta Jr. - Clinton Township, MI Great Getaways is like a footprint to follow. My family enjoys following the footsteps to great and wonderful vacations we have planned from watching your show. Always the best. Thank you!
Wed 1/20/2016 6:03 PM Patrick Kenney - White Lake, MI I loved the show! It was very informative about the West Branch area, and I've never been disappointed with the show keep it up good work.
Sun 1/24/2016 2:08 PM Jean Winslow - Pinconning, MI We watch your show all the time. My husband Randy and I are the cross country skiers in this episode. We would love to have a DVD of this. Keep up the good work. Your show gives us ideas on places to visit in this lovely state we live in. Thank you, the Winslows
Sun 1/24/2016 12:00 PM Holly Newlin - Decatur, MI I have traveled to the UP and vacation on the western side. Looks like there is a lot I am missing on the Eastern side.
Sun 1/24/2016 7:28 PM Susan Clower - Clarkston, MI I enjoyed the show very much and it brought back so many good memories. Both my mother and father were raised there.
Mon 1/25/2016 2:25 PM Thomas Sawman - Pinckney, MI One of your more interesting shows - many good places to visit, keep up the good viewing!
Mon 1/25/2016 8:56 PM Avery S. - Pewamo, MI Awesome! I love Sault Ste. Marie!
Tue 1/26/2016 6:08 AM Mary I. Clark - Warren, MI You made Winter look like fun up there! I've been to the Soo many times, but never in Winter. I intend to get up to the area to go tubing and to visit the casino before this winter ends.
Wed 1/27/2016 6:56 AM Cynthia Sarah - Warren, MI I enjoyed it! Even though I was born in Michigan, there is so much to see and do I did not know about.